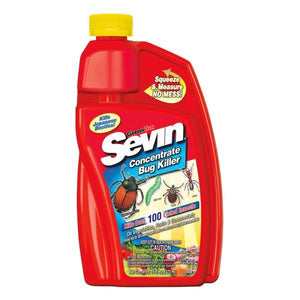 Description
GardenTech Sevin Bug Killer
An economical choice for treating larger areas. This easy-to-use spray controls Japanese beetles, worms, ticks, ants and other insects — more than 100 in all! Perfect for large gardens, fruit trees and ornamental trees.
- Kills over 500 listed pests
- Protects over 250 fruits and vegetables
- For use on home fruit & vegetable gardens, ornamental & flower gardens, lawns and around the home perimeter
- Kills by contact and keeps protecting up to 3 months
Read the product label for listed pests, and follow application instructions.